Rent a Car in United States, Anywhere, Anytime!
Compare prices and find the best rental cars at 75,000+ locations worldwide.
Pick-up
Drop-off
Different drop-off
Our Proud Rental Car Partners
What Rent80 serves you
Rental Cars from $5.99
We compare prices from various rental car providers, allowing you to find the best deals.
Save Time
With us, you can easily compare prices and book a rental car in just a few clicks and save valuable time.
Wide selection
We have a wide selection of car rental options, allowing you to choose the one that best suits you.
Personalized Deals
We provide personalized recommendations for the perfect rental car to fit your needs.
The Most Popular Destinations
Explore the cities our users love the most.
Rental cars in the most popular destinations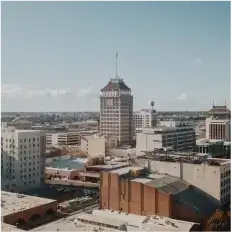 Top destinations in Texas
Houston , United States
Austin , United States
Dallas/Fort Worth , United States
El Paso , United States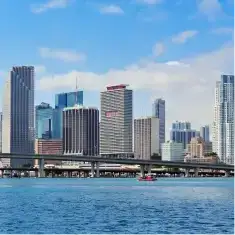 Top destinations in Florida
Tampa , United States
Miami , United States
Palm Beach , United States
Pensacola , United States
Orlando , United States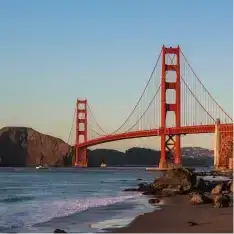 Top destinations in California
Fresno , United States
Los Angeles , United States
San Diego , United States
San Francisco , United States
San Jose , United States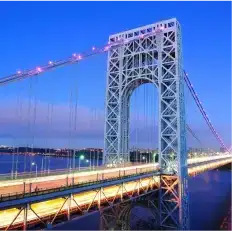 Top destinations in New York
Washington DC , United States
Newark , United States
Albany , United States
Las Vegas , United States

Frequently asked questions
What are the best days of the week to rent a car?
When it comes to renting a car, there is no one-size-fits-all solution for finding the best day to do so. For instance, at a tourist destination, the majority of flights arrive on Fridays or Saturdays, resulting in higher rental prices during those days. Conversely, in a busy city, renting a car on the weekend could be a good idea since fewer people may be interested in renting cars at that time, which can lead to lower prices. The key is to identify quieter days when you're more likely to get better discounts. If you require a rental car urgently, try to pick it up in the evening because most rental cars are usually picked up in the morning or afternoon. By doing so, you can save more money. Booking your rental car at least three months before your trip is another great way to save money. Lastly, it's crucial to arrive early at the rental counter to ensure a smooth rental process.
Which is cheaper: renting a car for a longer or shorter duration?
Renting a car for an extended period of time is often more cost-effective, as rental car companies generally offer lower rates for long-term rentals. Additionally, unlimited mileage is a common option that may be available with long-term rentals. Typically, traditional car rental periods range from one day to six months. When choosing a car, it's important to consider the size that suits your requirements. For groups of up to four people with normal luggage amounts, a standard car is a good option. On the other hand, for shorter trips with less baggage, like minimalist packing, an intermediate or midsize car may be more appropriate. Always keep these factors in mind when making your car rental booking.
How many miles are allowed on a rental car in a week?
When it comes to rental cars, there are no pre-programmed mileage limits, so you can drive as much as you want without any restrictions. It's also important to note that there are no limitations on using the standard mileage rate for leased vehicles. As long as you're willing to cover the repair costs, you can drive the rental car as much as you need. However, daily rentals often have mileage limits set by rental companies, ranging from 20 miles/30km to 250 miles/400km per day. This is why renting a car for a longer period of time is usually more beneficial. Many rental companies offer long-term rentals that can last up to two years, but the practical duration for renting a car is typically around a year. Keep in mind to monitor the odometer, as rental car companies usually retire their vehicles between 25,000 and 40,000 miles.
What are the long-term financial implications of buying versus renting a car?
One of the biggest long-term financial benefits of renting a car instead of buying one is lower monthly payments. When you rent a car, you don't have to spend a large portion of your salary on EMI payments. Other advantages of renting a car include zero maintenance costs, flexibility regarding the rental duration, and no fear of depreciation. This is why it's becoming more common to rent a car on a 24-month, 36-month, or 48-month contract, with an average rental duration of 36 months.
List of Car Rental Companies
Enterprise
National
Alamo
Hertz
Avis
Budget
Sixt
Dollar
Ace rent a car
Europcar
Turo
Localiza
Autorentals
Thrifty
Greenmotion
Customer Reviews
3.6/5
From 679 ratings
I recently had the opportunity to use the "Rent a Car. Rent 80" app, and I must say it exceeded my expectations. The user-friendly interface made booking a car rental a breeze, and I was impressed by the extensive range of vehicle options available. The app's seamless navigation and efficient reservation process ensured a hassle-free experience from start to finish. Additionally, the customer support team was responsive and provided excellent assistance when needed. I highly recommend it.
I am surprised the app is also available in my country Zambia. I would like to try it out and actually rent a car. The interface the app has is easy to use and I would recommend any one that wants to rent a car while abroad. Try it out..download the app onto your phone using play store. Search for rental car80.
I got this app on play store then I decided to check it out and this is where I got the best Rental Cars at affordable rates and so I highly recommend this app.